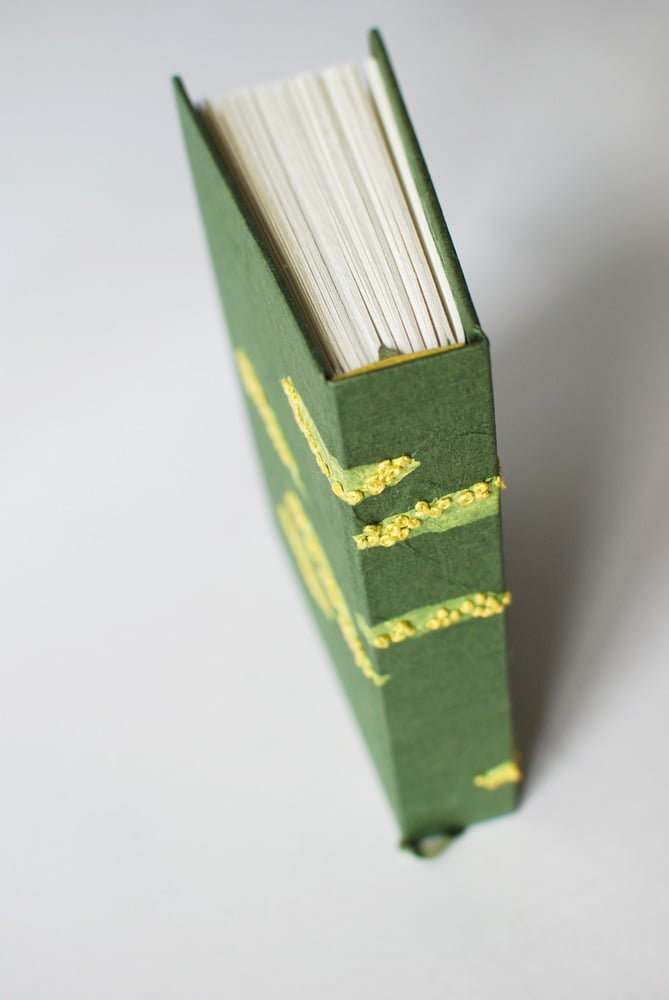 sunflower field journal
€

42.00

/ Sold Out
---
I travel a lot and as i'm flying past landscapes either in a car or by air, I find comfort in their stationary existence.
I started with kozo paper for the covers and then applied a konnyaku texture. when they were dry, I painted and embroidered some imagined agricultural landscapes.
Approx. dimensions:
pages - 105mm x 150mm
book - 115mm x 155mm
All of my books are hand-bound, which means that I cut and fold the pages, sew the signatures together, cover the boards and spine, and hang each book into its finished covers one at a time. Each of the cover papers and cloth coverings is unique so every one of my books are one-of-a-kind.
*colours may vary slightly depending on your monitor